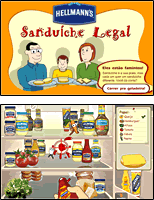 I love making games! They offer nice chance to use all your skills – design and programming (mostly).
There are still missing some "cool stuff" in this game, most important would be background music (well, the budget was not so high, unfortunately :c(
The game was highly OOP designed, and some new Flash Components were created – such as a virtual keyboard joystick, very flexible and easy for general use in games.